27 Sep

Contemporary single-storey rear extension, South Liverpool

DATE:
September 18th 2020

CATERGORY:
Custom Build. Private Residential

ABOUT THIS PROJECT

This attractive single-storey rear extension to a semi-detached property in South Liverpool breaks with the conventional approach to similar commissions.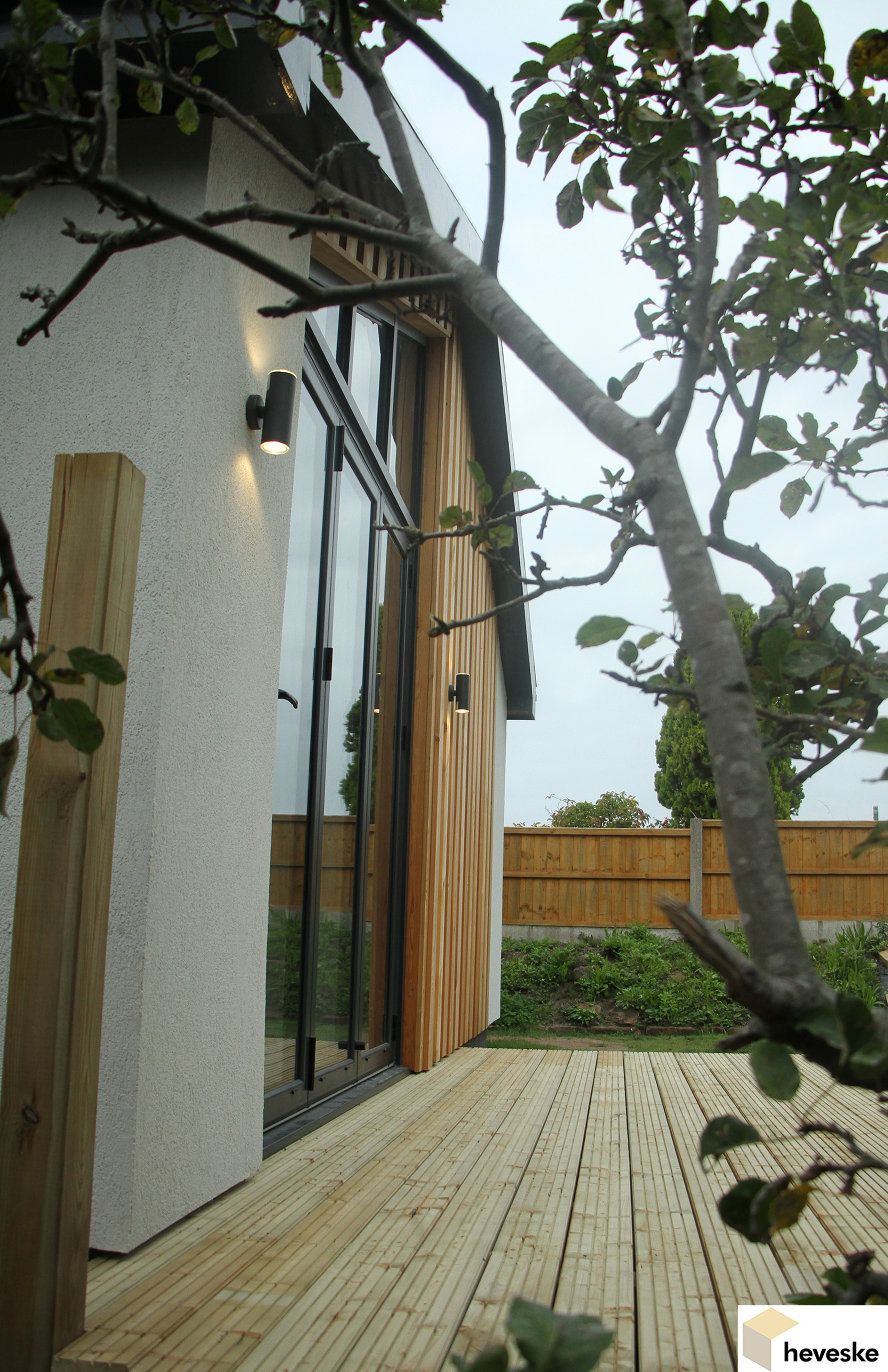 The irregular shape of the site led to a departure from the wrap-around plan form typical of so many single-storey extensions in suburban settings. Instead, this extension almost reads as a stand-alone building connected to the house via a link corridor which also serves as a utility room for a new open plan kitchen within the main body of the house.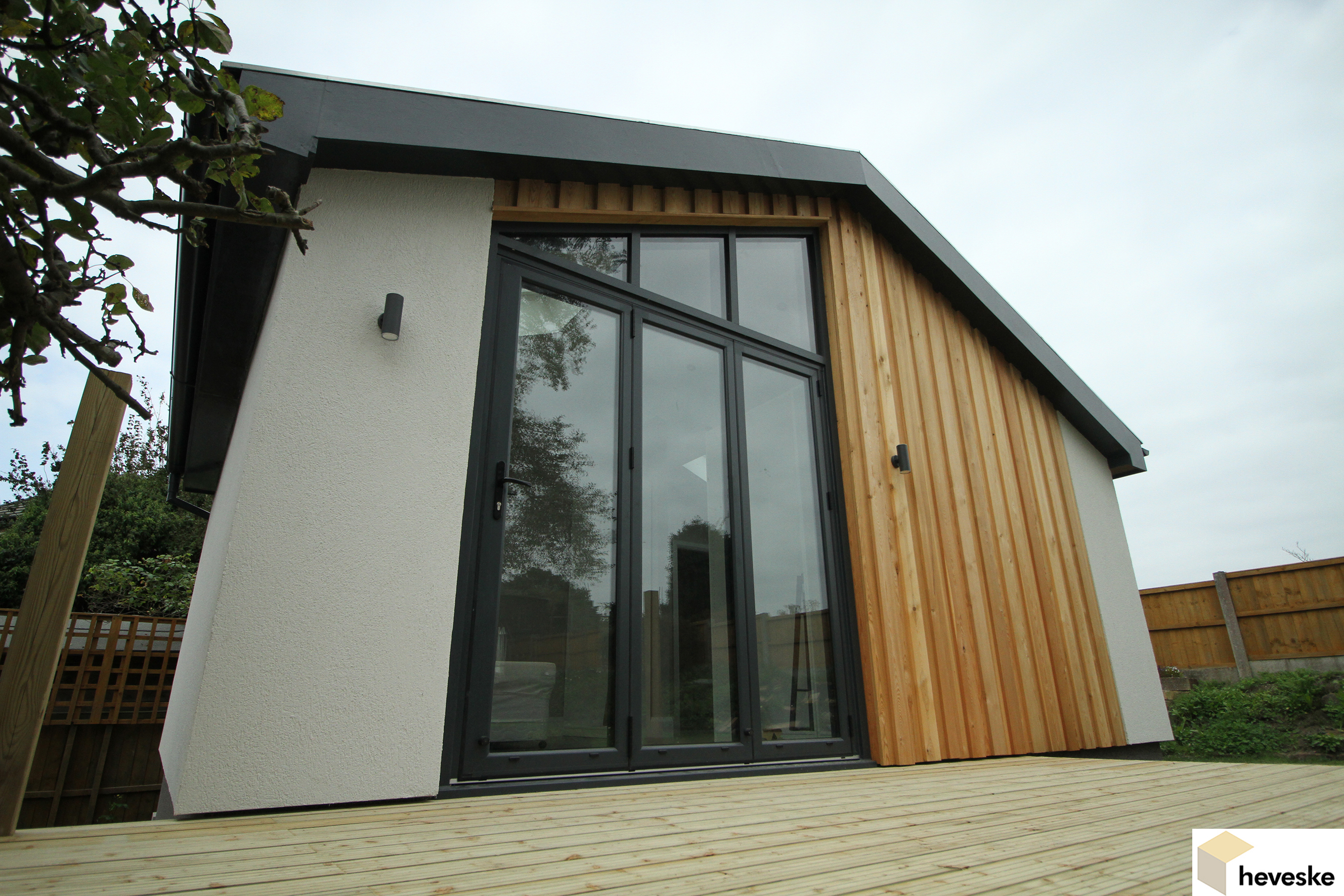 The architectural language of the extension has much in common with the Heveske family of house types.


The repertoire of materials, the Sto textured cement render, aluminium / timber hybrid doors by Senior Aluminium Systems and the vertical hit-and-miss timber cladding in kiln-dried larch are all very much in line with the Heveske ethos of sustainable, low-carbon materials with an emphasis on unitised construction and off-site manufacture.